Building Digital Presence To Stand Out And Reach Potential Employers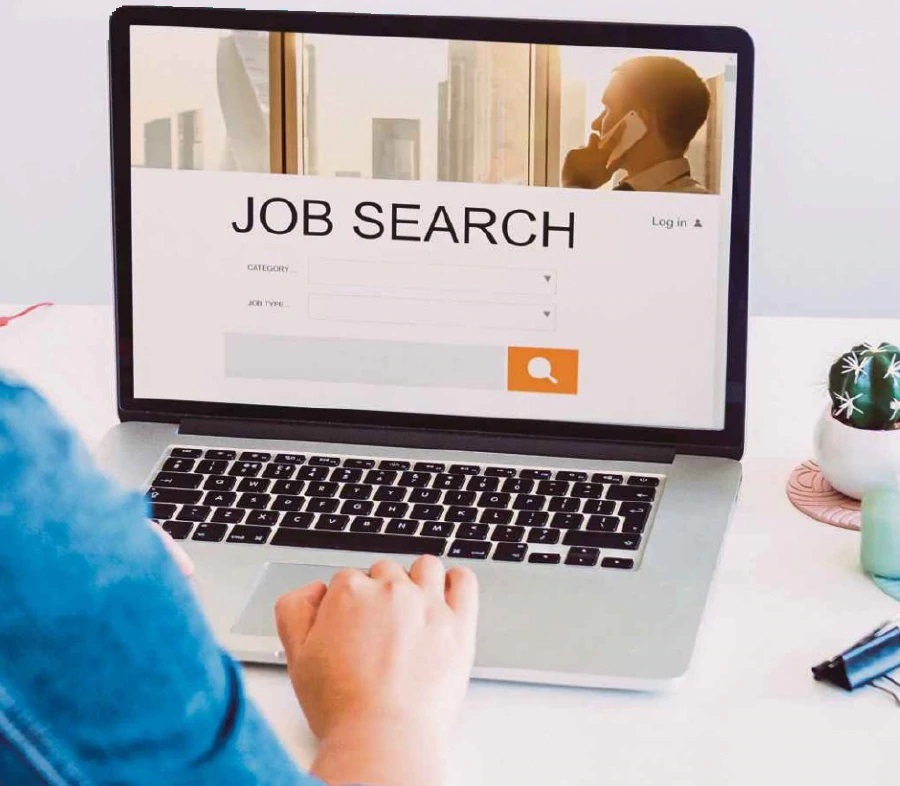 TRYING to make yourself stand out in a sea of graduates looking for jobs is tricky. Over the past years, a candidate's view on recruitment has changed rapidly, from passively looking for a position in newspapers to actively looking for jobs via the Internet.

Hiring is becoming smarter, making recruitment easier and more effective via online selection.

In the digital age, a LinkedIn profile can be a good way to find work experience and other opportunities alongside your studies.

It is a platform to build a positive online presence for yourself by establishing a digital presence, demonstrating what makes you standout and reaching out to potential employers.

It can be a key way to build up contacts while still at university.

DON'T GET LEFT BEHIND

Featured as the Youngest Most Inspirational LinkedIn Icon in Malaysia in 2018 and this year, Gholamali Shamskhoozani Alish is the man behind LinkedIn Local Kuala Lumpur (LLKL), a series of professional networking events held in Kuala Lumpur since 2017 alongside more than 1,000 cities in the world.

Better known as Alish, he said the aim of this movement is to connect in an ad-free genuine platform where hard selling, promotional talks, multi-level marketing, ads spamming and such are prohibited at #linkedInLocalKL events.

"Among social platforms, LinkedIn is the only platform that's professional and employers do check it out for hiring purposes, making it the highest rated platform that is worth spending time on to build online presence.

"This is true even for students so they can connect with future employers or meet experts who can mentor them and guide them in various matters such as internship and referral letters.

"As LinkedIn is becoming more popular and used worldwide, it's important for everyone including youths to utilise its power.

"Many employers do not ask for curriculum vitae anymore, they just require your LinkedIn URL.

That's because there's a lot more information in our LinkedIn account that cannot fit in to a two-page CV.

"The information includes insights that you share publicly, endorsements of your skills, recommendations and more. As such, without a LinkedIn profile, you cannot articulate as well as you can with it.

"In other words, don't get left behind; use LinkedIn to build online presence and impress your future employer," added Alish,head organiser and host of LLKL events.

In addition to options for employers to post jobs, many recruiters advertise vacancies on LinkedIn.

For example, the informal job advertisement could be something like "Guys, we're recruiting for position X. If you're interested or know anyone who is, comment below or message us".

"This is even more effective than an online job portal because you deal with humans here, which means you can follow up with them or ask questions if any.

"The filtering process at some online job portals may not be accurate since candidates are judged based on basic info, without even a simple background on them."

Having partnered with reputable brands such as IBM and Fave, LLKL has become one of the main platforms to "meet the people behind the profiles", and get to know each other effectively for business collaborations, sharing sessions and discussions.

"Each event includes a panel discussion on different topics and panellists who can help you grow your business."

Alish has been invited to universities in the country such as Heriot-Watt University, Taylor's University, Universiti Teknologi Malaysia (UTM) and Limkokwing University of Creative Technology to conduct youth-related workshops and talks for students.

The Syrian Community-UTM held the most recent workshop at the university last month. Titled Getting Spotted and Hired Through LinkedIn, the workshopcovered a basic introduction to LinkedIn as well as tips on establishing personal branding, creating professional content, building influence online and connecting with the right network on the platform.

Conducted by Alish, the first session of the work shop dealt with incorrect perceptions of LinkedIn and creating a strong profile from scratch.

"Some think it's a job platform or they only need to create a profile when they graduate.

"The truth is, especially for students, it's a need so when they graduate, they can reach out to a wide professional network with an excellent online presence that can help their profiles to stand out with a good ranking in Search Engine Optimisation, a website's position in the search engine results page."

The second session elaborated on topics such as personal branding, building a wide yet relevant network and the art of creating content.

Finally, Alish assigned a task to all attendees to check if everyone was on the same page.

"The task seemed to be simple — post about the workshop on their profile within five minutes. It could be something they learnt, a summary of the workshop or someone they met for the first

time there.

"Some struggled with writing their postings but they finally did it. Taking the first step is usually the hardest part but it must be taken. Otherwise, we can't reach our goal," he added.

SHARING EXPERIENCE

A LinkedIn member for many years, Radhika Gautam Gunaji, 28, who is pursuing doctoral studies in petroleum engineering at UTM in Johor Baru, said she is well-acquainted with the professional networking platform and is intrigued by new things she can learn from it.

"I wanted to know how to reach out to more professionals and recruiters via LinkedIn. This will help me in my job hunt after I graduate and build a stronger network with the industry," she said.

Radhika said major recruiters around the globe use online screening to hire the right candidate for their firms or clients.

"LinkedIn allows me to highlight my achievements and skills at a platform that has gained credibility through years of service to professionals.

"I learn from different people by tracking their activities and who they follow that will help me promote my profile across a wide range of professionals as I have diverse experience.

"I hope to improve my profile with more certifications and recommendations," she added.

In September 2018, International Student Society-Syria Chapter president Magd Al Sayed Wahbe and his fellow countrymen from Syria formed the Syrian community at UTM in Johor Baru as they felt the need to gather the students under a society where they can meet, learn and share their experiences, and raise awareness of knowledge and soft skills essential to the future.

"We organised the LinkedIn workshop in partnership with LinkedIn Local Society to introduce LinkedIn as a global network for professional people to students and make them aware of its importance.

"We want to make sure each student has a professional profile ready when looking for job and encourage students to use LinkedIn as a daily networking platform.

"During the workshop, students learnt the difference between LinkedIn and other networking platforms, and how to set each section in the LinkedIn profile in professional way, post and discover elite people profiles.

"By the end of the day, students knew how to represent themselves better in LinkedIn and they began to rethink their future among professional people.

"We advised them that this is the perfect time to invest in themselves via participation in clubs and societies to enrich their knowledge.

"This is the time to think about how to build their career path such as finding an internship," added Magd.

Chemical engineering student Monabbir Hasan Arnab, 20, said: "We can get the right connection with people in the same field. Now I know how to navigate LinkedIn.

"My two posts have reached out to so many people and my connection has increased to more than 80 people within a few days," he added.

Shakir Mahmud, 20, attended the workshop as a guide to apply for jobs and internships. He learnt to create a unique look or personal branding.

"I learnt that by focusing on one particular field of work and mentioning it in any of your posts onLinkedIn help to market your brand," said the Bachelor of Mechanical Engineering (Aeronautics) student.

As for Estiaq Ahmed, 20, he is confident that his profile will attract more connections.

"I am now up-to-date on organisations, which are hiring and looking for interns, as well as job placements which are suitable for my qualification," said Estiaq, who is studying electrical electronics.

Aamer Al Khateeb, 24, said he knew that LinkedIn is a platform to help professionals to preview their experiences and allow others, either companies or individuals, to know about them in-depth, but he never gave it a try.

"But with the help of a facilitator who gave me the tools and steps to be a successful LinkedIn user, I am on my way to setting my career pathway," said the Master's in Mechatronics and Automatic Control student.

GUIDE TO JOB SEARCH

LinkedIn Southeast Asia and North Asia head of communications Linda Lee said the social media platform is a fresh graduate's guide to job search.

For Malaysian graduates entering the workforce for the first time on the lookout for job openings, LinkedIn has the community to help them find the right one depending on their skills and interests.

"Whether you're just starting your career or on a journey to pursue fulfillment and meaning at work, now is a great time to find the right job for you.

"We have 20 millions jobs including entry-level roles," she added.

Lee offered advice to help prepare for each step of the job search.

Firstly, establish a "Digital Presence That Reflects Who You Are" by asking yourself what drove you to pursue your degree? What are you "in it" for?

"Knowing these answers is crucial to finding the right job for you. Then create your LinkedIn profile and use the summary section to share a little bit more about yourself and skills, learning and experiences that make you unique.

"More than just a resume, your LinkedIn profile creates a great opportunity to make you standout.

It's one of the top things recruiters using LinkedIn every day look at when viewing your profile."

Secondly, "Look Beyond Your Degree or Qualification".

"A degree can take you places, but it doesn't dictate your career path. Keep in mind what is most important to you, and find it. Your degree or qualification can open up opportunities to land a variety of types of jobs beyond your major.

"If there are new skills you want to learn or improve on, online platforms such as LinkedIn Learning can help you get started. Learning doesn't stop at graduation.

"Thirdly, 'Explore Jobs on LinkedIn'. Take advantage of LinkedIn's job search filters to narrow your search by industry, function and experience, and then use the open search box to add key phrases to find the right job for you.

"Discovering new jobs on LinkedIn has never been easier with 'Instant Job Notifications' and 'Job Title Highlights'."

Fourthly, "Connect with People in Your Network Who Can Help" by taking a good look at their LinkedIn community to see if they have any connections who work at companies that interest you.

"These professionals can be key to helping you find and land the job you want. Professionals on LinkedIn are four times more likely to get a call from a recruiter and nine times more likely to get hired when they've been referred by a connection than if they apply without a referral.

"And, fifthly, 'Make a Good Impression' by getting to know more about the company you wish to be part of. It can guide you on what it takes to get hired and succeed there. The website and company page on LinkedIn and other online resources can provide rich information and background.

"What's important is that you know the steps to take on your journey to a successful and rewarding career. Be authentic, stay true to your values, call out what makes you different from the crowd and lean on your community for support."

LinkedIn Asia Pacific managing director Olivier Legrand said the company aims to strengthen its offerings for small and medium business customers in Malaysia.

"It is not just a platform for individuals, it also offers a range of services for businesses to hire better and faster, insights that can help them make smarter decisions about things that are happening around them in real time and more.

"The newly established LinkedIn Kuala Lumpur office is playing an important role in tapping into the Malaysia and Asean market with services such as training new customers, demonstrations for potential customers and customer support."

DOS AND DON'TS FOR LINKEDIN USERS

Dos

• Post regularly

• Make sure you have a direction and purpose

• Make connection wisely

• Have a quality network you can reach out

• Actively engage with other people's posts by commenting and sharing insight

• Add value to your postings such as congratulate a person's career progress or seek advice

• Join LinkedIn in your first year at university

Don'ts

• No posting on sensitive topics such as religion and politics

• Avoid adding random people for the sake of getting more connections

• Avoid copy and paste for the sake of more likes and comments

• No mirror selfies

Pix caption: (File pix) Hiring is becoming smarter, making recruitment easier and more effective via online selection. Archive image for illustration purposes only.